WE WIN THE TOUGH ONES
Ralston Lapp Guinn Media has been battle-tested in some of the toughest races in the country -- helping Democrats win difficult primaries and unseat Republicans in ruby red states and districts -- winning over 80% of our races.
---
Jason Ralston
Jason Ralston brings extensive experience in advertising and media strategy, political and issue campaign management, and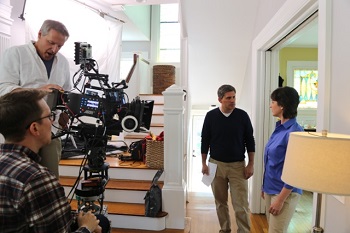 message development. A veteran of electoral and issue campaigns, he knows how to manage crises and develop long-term media strategies that get results.
Ralston was a senior member of the 2008 Obama Media Team, an all-star collection of Democratic media consultants. The Washington Post called him "one of Obama's lead ad makers." Ralston served as key strategist and ad maker to Governor Mark Dayton, Governor Tim Walz, Secretary of State Jocelyn Benson and Attorney General Josh Stein, while helping to elect and re-elect eight members of Congress, including Representatives Cheri Bustos, Gabrielle Giffords and Annie Kuster. In addition, he has led major ad campaigns for the Democratic Senatorial Campaign Committee, Senate Majority PAC and League of Conservation Voters to help elect Senators Catherine Cortez-Masto, Tammy Baldwin, Martin Heinrich, Jeanne Shaheen, Jon Tester, and Elizabeth Warren.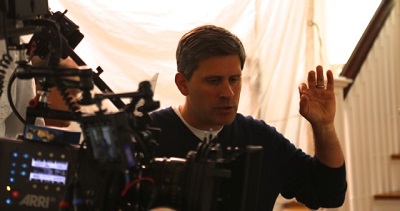 Ralston has used his campaign experience to help many organizations solve complex communications challenges. He provided strategic advice and produced award-winning advertising for the AARP, AFSCME, Bill & Melinda Gates Foundation, Comcast, League of Conservation Voters, Massachusetts Teachers Association, the New Jersey Economic Development Authority, as well as the New Jersey and Washington departments of health.
Before co-founding Ralston Lapp Guinn Media, Ralston was a partner at the media firm GMMB. He also served as communications advisor to N.C. Governor Jim Hunt and S.C. Lt. Governor Nick Theodore. A native of upstate New York, he is a graduate of Vassar College.
---
John Lapp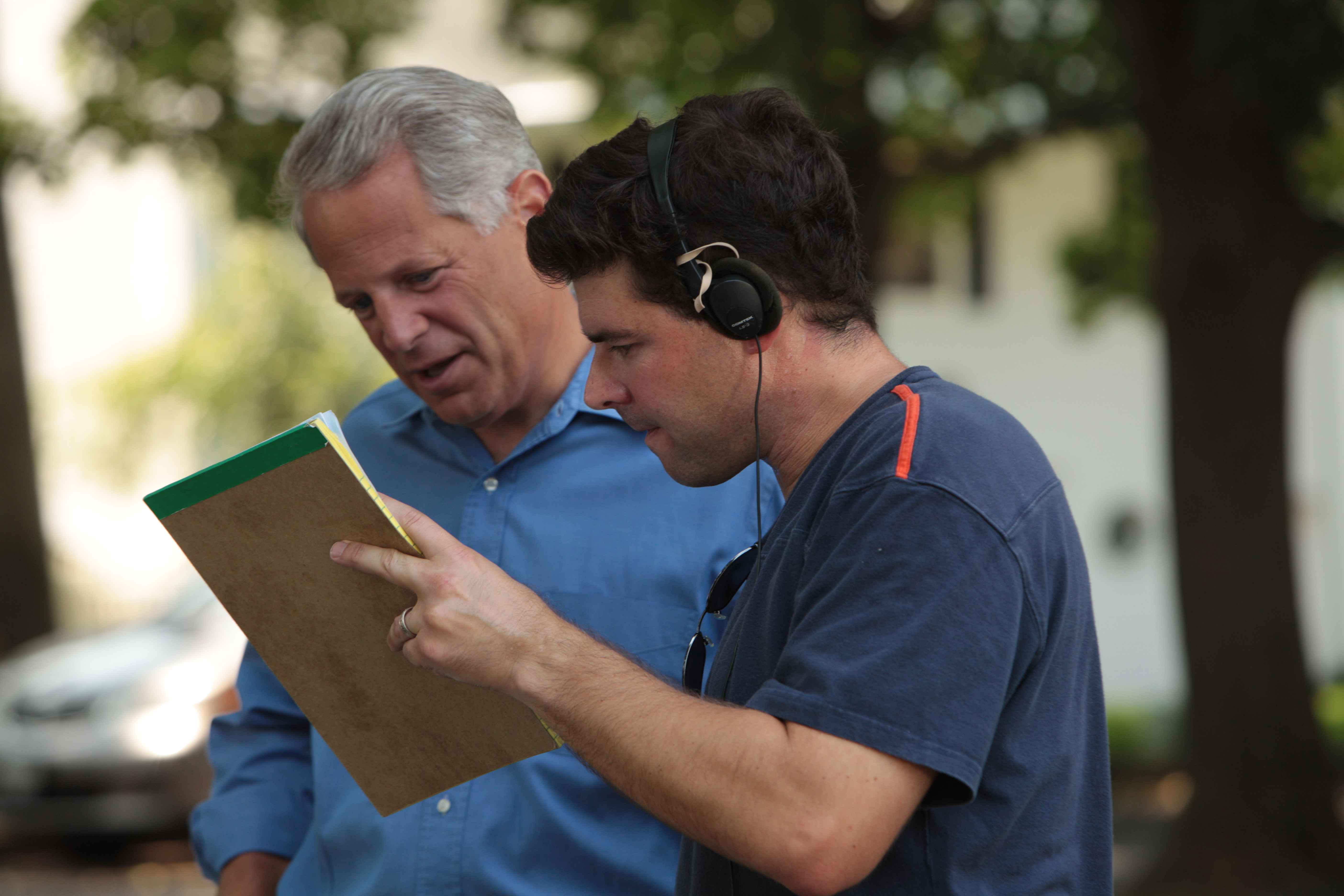 John Lapp has worked on the front lines of political campaigns, message strategy, crisis management, ballot initiatives, and issue advocacy for over two decades. He has directed and produced creative advertising that include candidates and organizations at every level – Governors, U.S. Senators, Members of Congress, and challengers, the Democratic National Committee, the Democratic Governors Association, the Democratic Senatorial Campaign Committee, the Democratic Congressional Campaign Committee, Priorities USA, and Future Forward. He also has written, directed, and produced long-form videos and testimonial projects for the Bill and Melinda Gates Foundation on early childhood learning, college affordability, and educational improvement.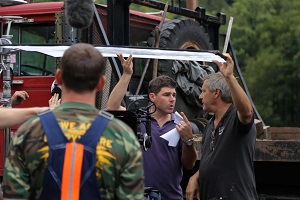 For the DSCC, Senate Majority PAC, and the League of Conservation Voters, Lapp led major advertising campaigns that helped elect Catherine Cortez Masto, Tammy Baldwin, Joe Donnelly, Martin Heinrich, Tim Kaine, and Elizabeth Warren, and re-elect Jon Tester and Jeanne Shaheen to the U.S. Senate. In addition to his work in media consulting, Lapp's political experience includes the direct management of campaigns and political communications.
The Washington Post called Lapp, "one of the principal architects of the Democrats' takeover of the House." Lapp served as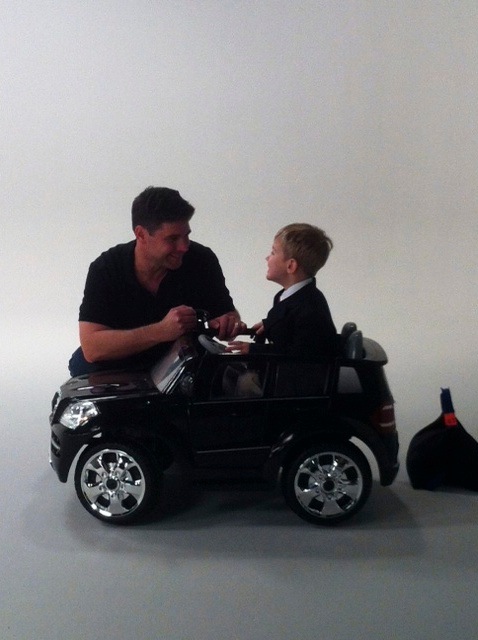 Executive Director of the Democratic Congressional Campaign Committee under former Congressman and Chicago Mayor Rahm Emanuel, and later, Independent Expenditure Director for the Committee. Lapp helped deliver a Democratic majority to Congress without sacrificing a single Democratic incumbent -- something not achieved since 1922.
Lapp oversaw the re-election of Iowa Governor Tom Vilsack and headed the Iowa presidential campaign of Democratic Leader Dick Gephardt. Lapp pulled off against-all-odds victories in the open seat races of Ken Lucas in rural Kentucky and Steve Israel in suburban New York. Lapp went on to serve as their chiefs of staff.
Lapp is a graduate of the University of Virginia, with an MPA from George Washington University.
---
LUCINDA GUINN
Lucinda Guinn is a seasoned strategist who brings years of experience in campaign management, progressive organizational leadership, and crisis communications.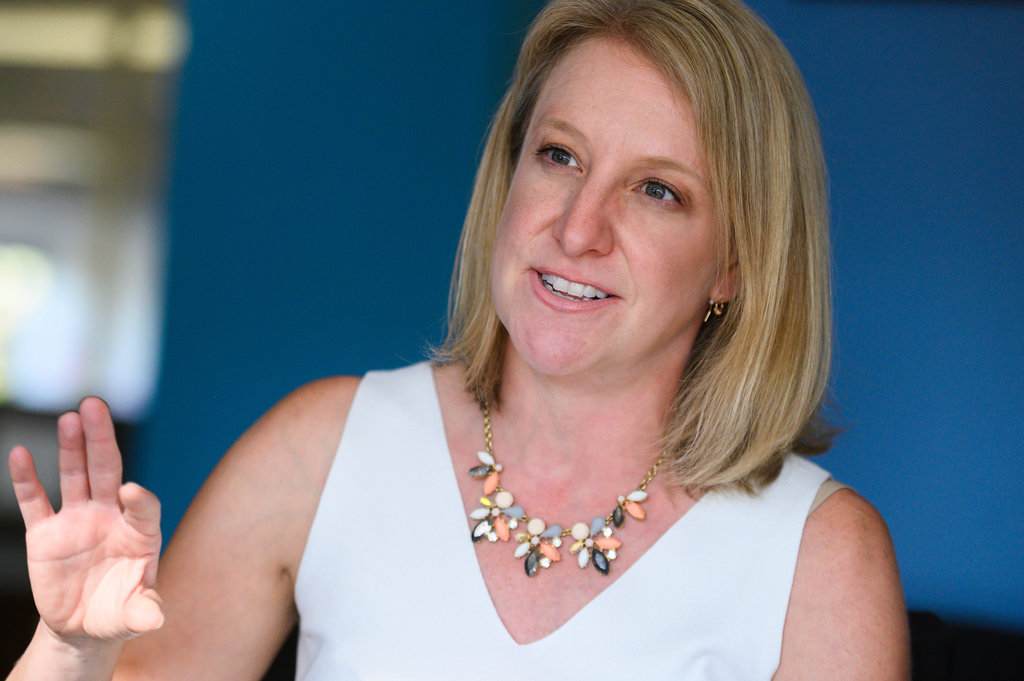 Guinn has worked on campaigns up and down the ballot throughout her career. She's managed campaigns across the country including Ami Bera for Congress and has run multi-million dollar independent expenditure campaigns for institutions such as the DCCC and EMILY's List.

Most recently, Guinn was the first Latina to serve as Executive Director of the Democratic Congressional Campaign Committee. Prior to that, Guinn led a large team as the Vice President of Campaigns at EMILY's List where she spearheaded the group's efforts to elect pro-choice Democratic women to local, state and federal office. Lucinda was integral in helping to elect an historic number of diverse women to state legislatures, Governors mansions and to Congress. She has been credited as the architect of 24 House pick-ups in 2018 that secured the House Majority with women candidates.
Guinn also served as a senior advisor to BOLD PAC, where she worked closely with CHC members to increase diversity in the Democratic Caucus and has been on the frontlines of helping to elect more LGBTQ candidates to office as the Political Director of the Gay & Lesbian Victory Fund.
She is a native New Mexican, who grew up in El Paso, Texas, proudly eating green chile or BBQ at every opportunity. Guinn is a graduate of the University of Texas.
---
Ellery Gould
Ellery Gould has worked in Democratic politics for over 20 years. He has directed and produced advertising for Democratic candidates and campaign committees at every level.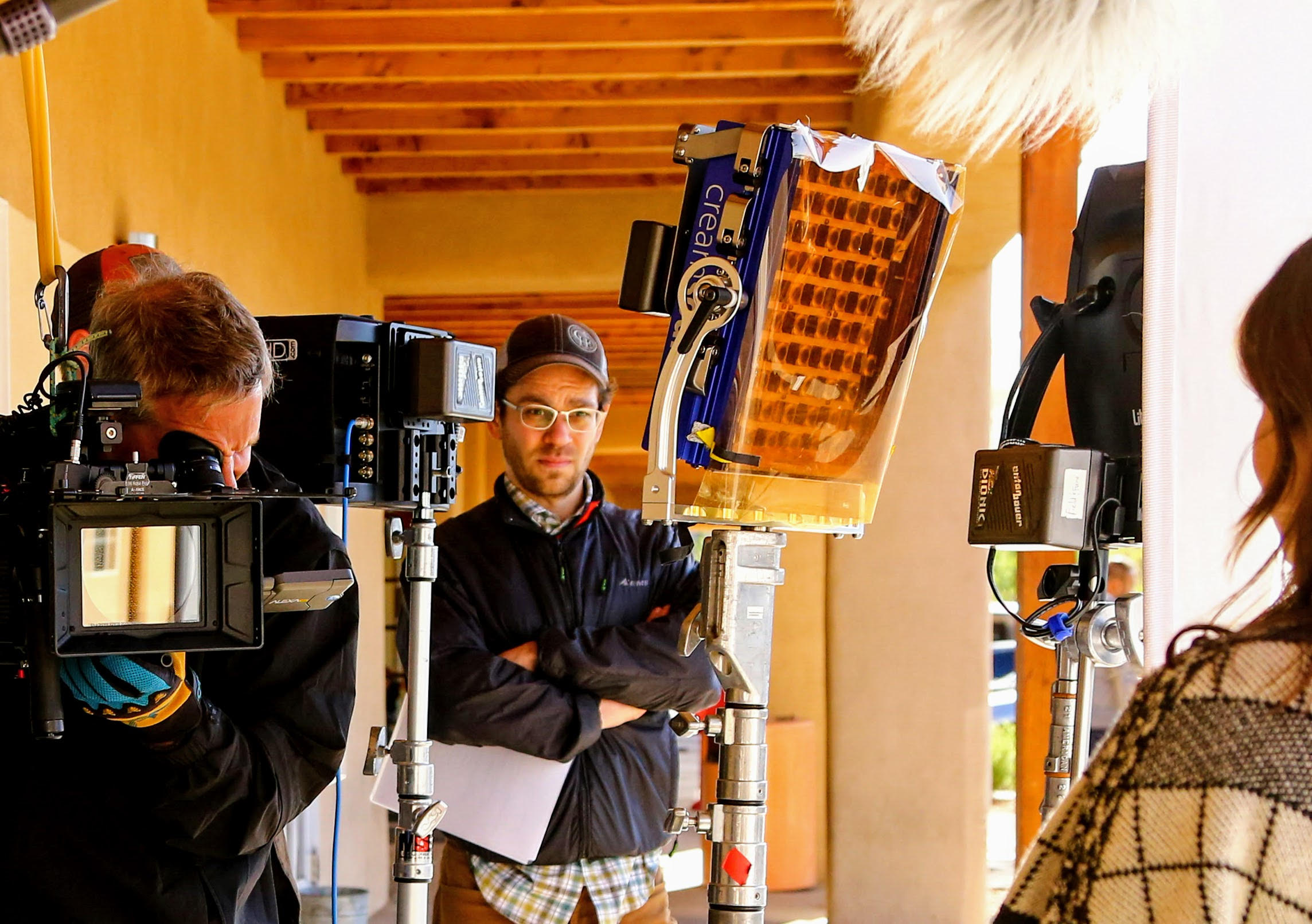 Prior to joining Ralston Lapp Guinn Media, Gould served as a campaign manager, political strategist, and direct mail consultant; doing everything from managing a top tier nail-biter of a U.S. Senate race to developing the successful campaign strategy for a Caribbean Prime Minister.
In addition to his campaign work, Gould served as a senior political and policy advisor to Mayor Bill Purcell of Nashville. In the aftermath of Hurricane Katrina, he worked as a communications and policy adviser to Congressman Charlie Melancon of Louisiana.
A big believer in energizing the next generation of political leaders and operatives, Gould has taken his knowledge and experience into the classroom. Since 2007 he has taught campaign management and communications seminars to over 1,000 candidates, managers, staffers, and activists.
An avid rock and ice climber and adventurous traveler, Gould has explored dozens of countries and made technical ascents on four continents. He would have finished his American Mountain Guide Association certification years ago if winning elections didn't keep getting in the way.
---
Bridget Tomasetti
Bridget Tomasetti serves as Ralston Lapp Guinn Media's Director of Operations. In that capacity, Tomasetti is the behind-the-scenes force of Ralston Lapp Guinn, serving as the de-facto head of Accounting, Human Resources, Information Technology, and Research. Before joining the Ralston Lapp team, Tomasetti worked in Operations for the Human Rights Campaign, organizing hundreds of PRIDE events nation-wide. Under her direction, the HRC stayed under-budget in their projected purchasing and shipping of goods.
Tomasetti also worked in Business Development at the Association for Manufacturing Technology, helping member companies develop their business worldwide, while also bolstering AMT's own resources. At AMT, Tomasetti served as the liaison between all five international hubs and the main U.S. office, and maintained all budgets. In addition, Tomasetti served as an Assistant Project Manager for the development of a multi-million dollar real-estate investment deal, projected to serve as the Association's main source of income in the coming years.
Tomasetti graduated from American University with a dual degree in Business Administration and Film & Media Arts.
---
Regan Page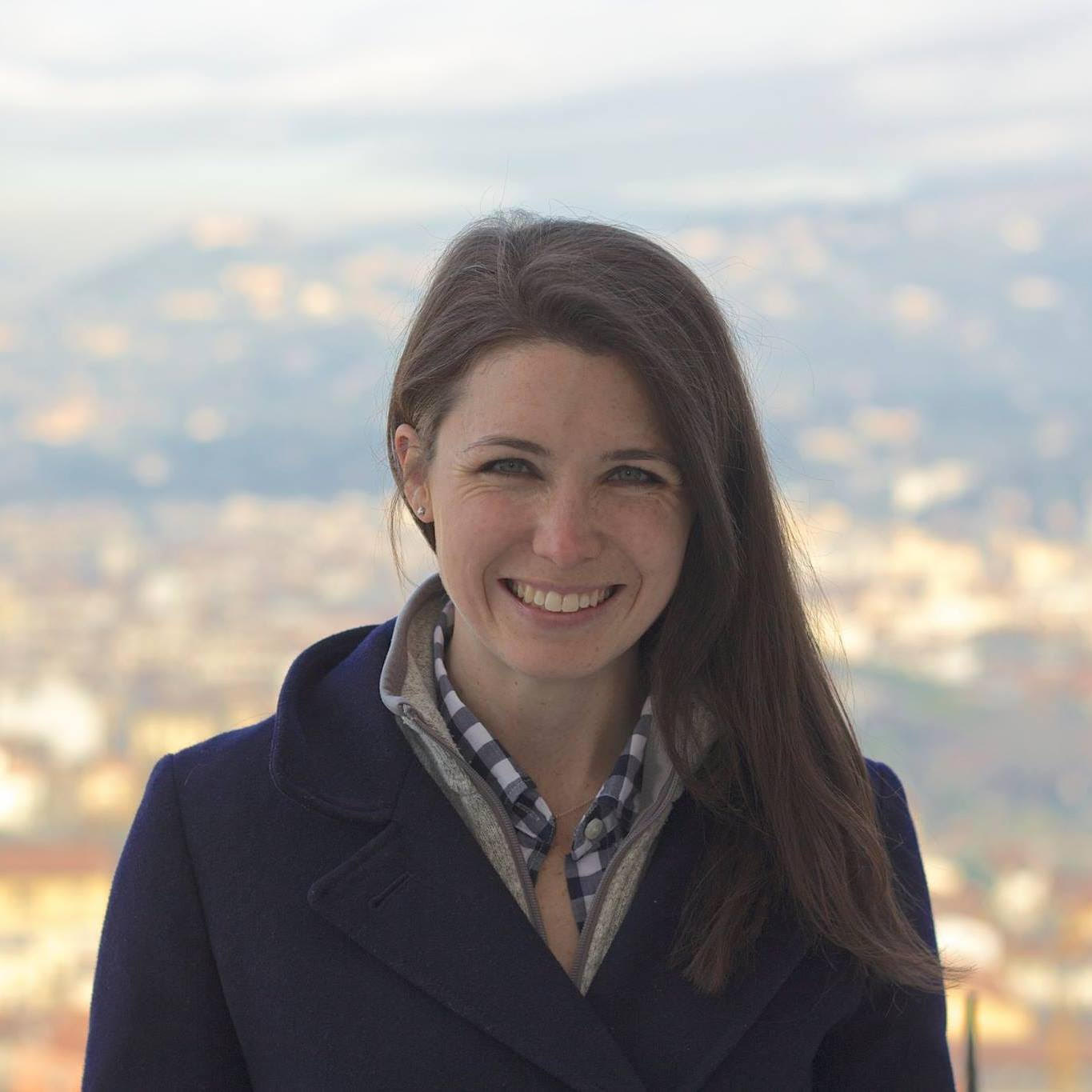 Regan Page has nearly a decade of experience in message development, crisis management, and media consulting. She has worked for candidates, U.S. Senators, party committees, and progressive organizations. She has also managed public affairs campaigns for a wide array of corporate, political, non-profit, and crisis clients.
At Ralston Lapp Guinn Media, her work has included field production and media consulting services for congressional and Senate candidates, the DCCC, the DSCC, and targeted congressional races across the county. Previously, Page worked at American Bridge 21st Century, leading communications for the group's 501(c)4 as well as events across seven primary states during the 2016 Republican presidential primary. Prior to that, she served as Communications Director for Hawaii Senator Mazie K. Hirono and served as Deputy Press Secretary at the Democratic Senatorial Campaign Committee. She's an alum of Georgetown University, where she played on the school's Division I softball team.
---
Cesar J. Blanco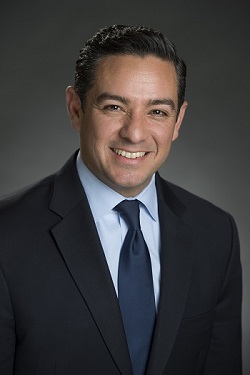 Cesar Blanco has worked in Democratic politics for nearly two decades. Blanco served as a Congressional Relations Officer for the U.S. Department of Veterans Affairs and started his career as a Military Intelligence Analyst in the U.S. Navy. Thereafter, Blanco managed the campaign of Congressman Ciro Rodriguez (TX-23) and served the Congressman in a variety of capacities, including Chief of Staff and District Director. He is a former Chief of Staff to Congresswoman Sheila Jackson Lee (TX-18) and Congressman Pete Gallego (TX-23), and was a Caseworker and Field Representative for Congressman Silvestre Reyes (TX-16).
In addition, Blanco served as Interim Director and Political Director for the Latino Victory Project. Blanco also worked as the Arizona State Director for Obama for America for the 2012 Presidential Election and was the Western Region Political Director for the Democratic National Committee (DNC) – serving as the Democratic Party's principal liaison and political advisor for the West while working with 13 state parties and coordinating with the White House, Cabinet members, and the DNC Chair and Vice Chairs. Blanco served as a State Representative for Texas House District 76 and is now a State Senator for District 29. He was named by Texas Monthly Magazine as one of the best legislators in Texas. He is a graduate of the University of Texas at El Paso.